DESIGNER WATER = HEALTHY YOU
You know how most people always have low energy levels and are sick often? Well what we do at Designer Water is make alkaline ionized water, that helps to increase your energy levels and prevent you from getting sick. In fact a lot of our clients report a better overall quality of health and a feeling of wellness within two weeks of drinking it every day.
Designer Water CEO and Founder John Thompson interviewed Mark Wahlberg at Mega Success in Los Angeles in November 2017. Mark shares about the benefits of high pH alkaline water and how he got into the alkaline water business.
His recovery time was cut in half, he went from running 6 miles a day to 8 miles a day, and how alkaline water took him to a whole other level.
Watch The Interview Below
OUR PROCESS
Interested in learning more about our process. Here's how we do things.
DISCOVERY
It took us 5 years, but we've managed to find out the secret formula of great alkaline water.
A Few Of Our favourite Fans and Clients
Testimonials
"Designer Water was recommended by my doctor. I used to drink water, but now I drink a lot more. I love the way it feels in my tummy. It helps me with my stomach problems and constipation. It has helped relieve my joint pain as the doctor promised. I use to geet a lot of headaches and now I don't get them anymore. I even take my 3 litres of water with me on the Gautrain to make sure I get enough. I can't live without my water. I'm always telling my friends at work about it but they think water is water." Lea, PTA North
"Designer Water has helped me with weight loss, it gives my family energy and makes them feel good. It has also helped with my son's pimples" Victor Moeti 
"The 1st time I drank the water I could feel the acid leaving my body. Now I can't drink any other water. It just feels healthy." Jeanette, Vosloorus 
"Oh my word Heather……………I am so overwhelmed right now. Just when it seems like doors are being shut in our faces all over. I cannot express my gratitude. Please just give me till early next when all details are finalised. Please tell Mr. Thompson I say thank you very much from the bottom of my heart…………….and thanks to you as well" Cancer Sponsorship, Debbie Keyser 
"About a year ago I started drinking your Alkaline Water and it really worked wonders for me. I tried "Alkaline Water" from another water company, they use Reverse Osmosis and re-mineralise the water. My back became stiff and more painful than usual. I developed wrist pain and it made me constipated even though I was drinking more of it than usual. I decided to go back onto your water to see what would happen. Within a week my back pain was virtually gone, my wrist was better and my tummy was working normally. Even though I was drinking less." Teresa Welthagen, Centurion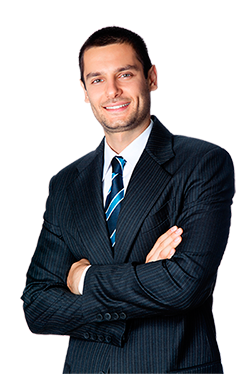 About Us
"Mark Wahlberg and I both agree, Alkaline Water can change your life!"
"Our Alkaline Water and Water Ionizer Machines enable you, your family and your employees to experience higher energy levels, better hydration, and increased immunity to sickness and disease!"
John Thompson, CEO And Founder